I am super happy to announce that we have a third confirmed pregnancy for 2020!
This time its the amazing showjumper Codex One who is the father!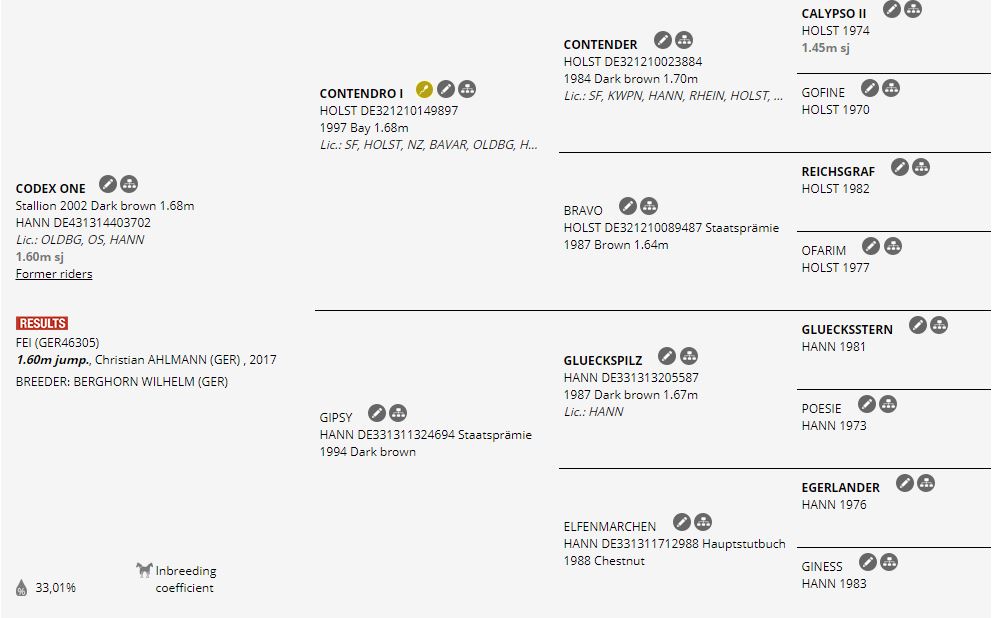 With Christian Ahlmann in the saddle, the Hanoverian stallion by Contendro x Glückspilz has been one of the most- winning horses on the international circuit over the last 5 years. Codex One initially had great success together with Kart Brocks, and moved over to Christian, who took the stallion even further. Together the two won the most prestigious Grand Prix in the world back in 2014: The Rolex Grand Prix of Aachen. They also won that years Valkenswaard, the 2013 LGCT Grand Prix of Hamburg and the 2011 Grand Prix of Frankfurt. Codex One and Christian Ahlmann were also a part of the silver medal winning German team in 2013 Europeans in Herning. He jumped at the 2012 Olympic Games as well as the 2014 World Equestrian Games. He is truly a huge winner, and we are thrilled for this pregnancy!