I am very pleased to announce that we have had our second pregnancy confirmed this year!
This time we have an embryo from our mare Fine-Chin, and the recipient mare is confirmed pregnant for 16 days now!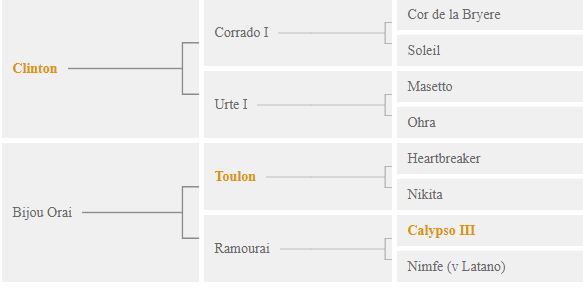 Eldorado van de Zeshoek, the father, has a fantastic pedigree with a lot of sporthorse producers. Sire Clinton has an impresse career in showjumping and as well as a stallion, with offspring like Cornet Oblensky, Allemachtig, Via Volo, Special etc. Eldorado's mother, Bijou Orai has jumped at Grand Prix level with Hubert Bourdy and was than exported to the United States. Her sire Toulon (v. Heartbreaker) was also ridden by Hubert Bourdy and they won the Grand Prix of Sao Paulo and were second in the Grand Prix of Calgary and Valkenswaard. The damline is going back to the foundation sires Calypso III and Latano. This damline is the very famous Holsteiner line 2581, which produced the grand prix jumpers Gonzales (v. Carneval), Akynoek (v. Kannan), Bijou Orai (v. Toulon), Samba (v. Calypso III), Ufra (v. Coronado) and Valdorai (v. Ahorn Z).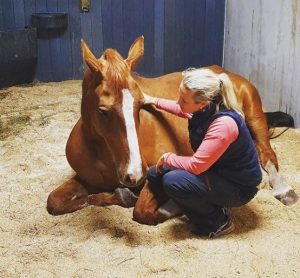 Eldorado van de Zeshoek himself is a very tall and leggy stallion with a lot of expression. With his rider Walther Lely Eldorado jumps fantastic and he has a fantastic canther. Eldorado van de Zeshoek is approved BWP and was the champion of the Belgiam Warmblood show in 2007. Before we choose the stallions to use for Fine- Chin this year, we spent a lot of time looking at younghorses ( to see their offsprigns) and select who we liked and not. I must say, I find Eldorados offsprings very impressive, and we really think with this combination we will improve and add very important genetics to our dear mare!
All fingers crossed this pregnancy will go all the way!