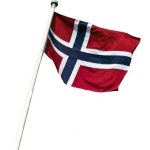 The first sale this year was decided a while ago, but now is the time to tell about it too. Our wonderful 3 year old mare Rosa Rubigniosa Van de Lentamel was last year covered with Bamako de Muze through embryo transfer in Belgium. The due date for the surrugat mother is 11.06.20!
Bamako de Muze is the son of two producers of champions : Darco and Fragance de Chalus.  Fragance de Chalus is also  the dam of stallions like Mylord Carthago, Norton d'Eole and young star L'Hermes de Muze. Bamako himself has showed his talent at international level under saddle of Karoline de Brabander. His production is young and has great quality, and Bamako de Muze is currently amongst the best sires in the world, for offspring that is eleven and younger in the Horsetelex ranking.
Like mentioned, Bamako has an unreal damline, with extremely high quality sporthorses all the way, – just like Rosa herself!
Rosa is from Vigo D`arsouilles x Cardento x Darco, and has a damline including names like Valentina Van`t Heike, Fair Light Van`t Heike and Dancer Van`t Heike!
During the winter, we made an agreement about the sale of the embryo, to the very ambitious familiy Høidal in Norway. They have 2 young daughters compeeting and strives for becomming top riders at international level. Mira, the oldest one alreday rides on 150 level. Im very happy to have collaborators like them, and I look forward to see our homebred younghorses with them in the sadle in a few years!