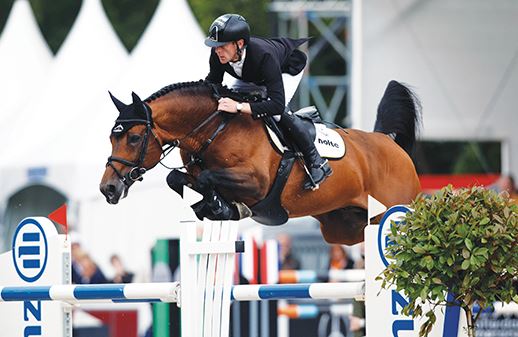 Could this breeding year possibly start in a better way? I really dont think so…
We started out quite early with the first covering this year, as Fiona van`t Heike ( Nabab de Reve) hasn`t had foals before, and you never really know how easy, or difficult it will be. We took her to the studstation, and seemen was allready ordered and on its way. Mylord Carthago was the choice for her. But, the day she ovulated, the seemen was stuck in Germany, and my eminent studvet called me and asked what to do. My first choice would be Marcus Ehning`s Comme il faut, but his seemen really not the best, and I only had 1 straw. My vet anyway gave it a go, and 18 days later she was confirmed pregnant. Really unrealistick and super surprising, but im the happiest girl in the world for this pregnancy! Now just lets keep all fingers crossed it will go the straight and easy way from here, its still like 320 days left for her before due.
The whole breedingwork is really a teamwork progress. I would again like to give a huge thanks to my veterinary Ole Jørgen Jørgentvedt at jjhorses / http://www.jjhorses.no/ . He has magic fingers, and help me out year after year with my mares. At JJ Horses they are extremely proffesional, and with huge experience.
Now, lets enjoy the optimism this news gave us for a short while, and then rais our heads and continue the hard work. And please, remember to be thankful to all the good things in life, it just makes everything so much moore fun.