Last weekend the world championship for young horses was held in Lanaken, Zangersheide. During this events, there is also foal auctions, and the prices goes crazy from time to time.
This year was no exception, but it was a littlebit extra funny to follow, because my 2 yr old Rosa had a half brother there. King Leon Z comes out of the same mother as Rosa ( Kwasabi Van`t Heike) but he is from Kassander van`t Roosakker. My Rosa is from Vigo D`Arsouilles.  King Leon Z was sold for 50.000 euro, and I must admit – I wouldn`t complain if it was me selling him that night! Huge congratulations to both the old and new owner. King Leon is truly a beautiful foal!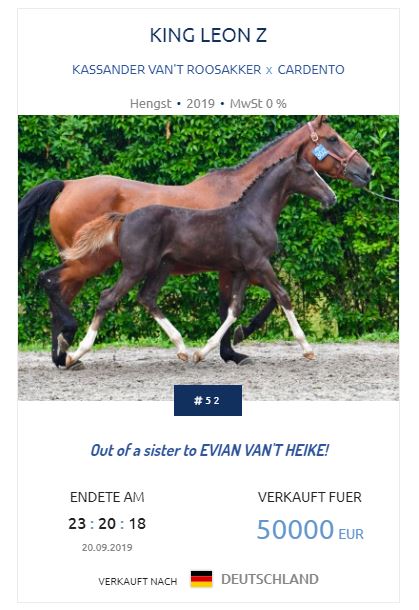 This sale makes me extra excited, when our Rosa is expecting ( by embryo) a foal for next year from Bamako de Muze.