SD Kanouba – born 13.04.19

The 13. of april Dalouba gave birth to a true copy of herself. A strong, healthy filly with perfect drawings. Her name will be SD Kanouba, and she is really a beautifull foal, with a lot of feminin expression.
The mother Dalouba is out of our broodmare Diamant Van Het Gevahof, and was born in 2015. Her father is the interessting stallion Balou du Rouet, with the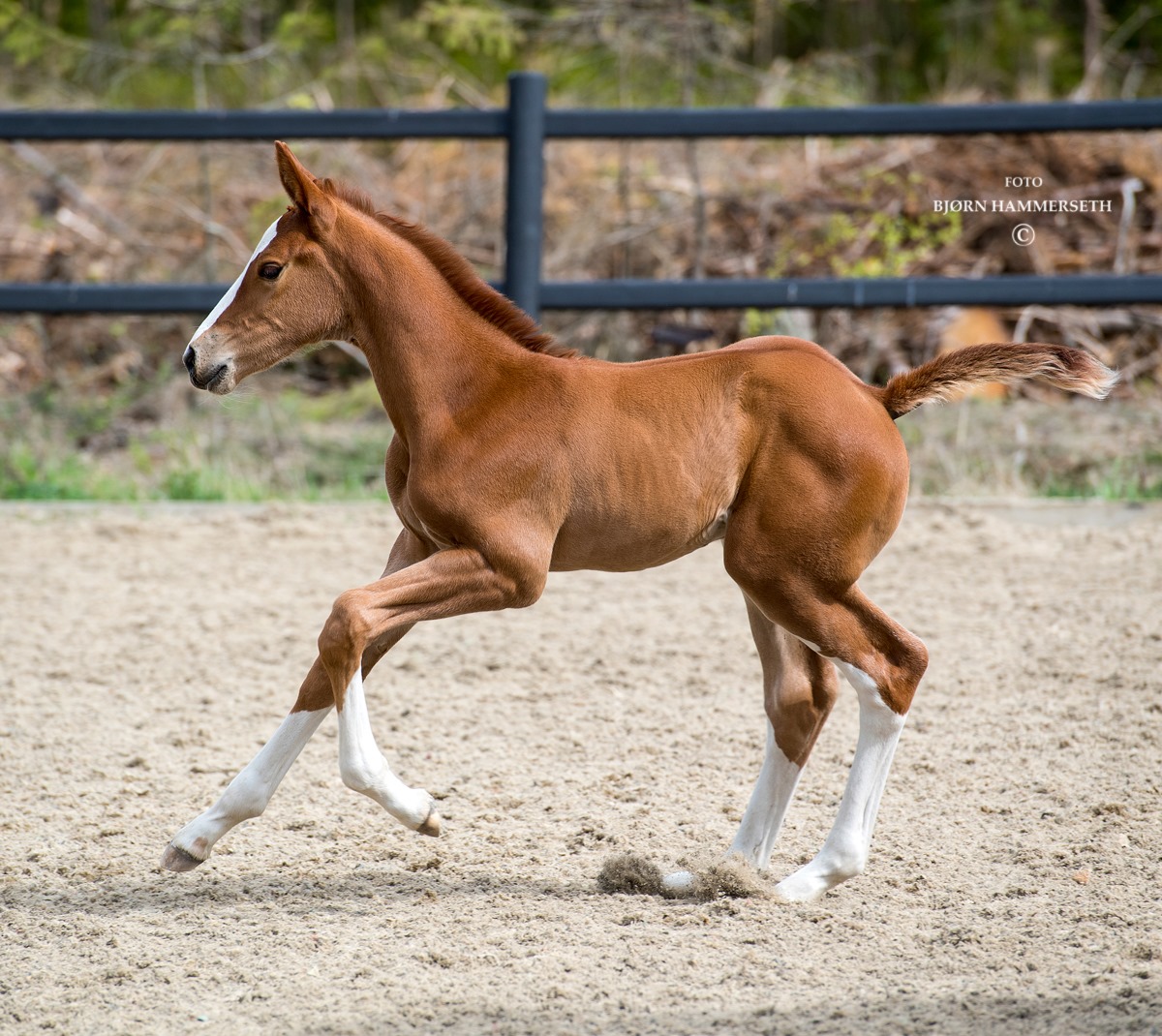 legendary father Baloubet Du Rouet as grandfather. Balou du Rouet has himself also delivered on highest level in the sport, and despite his young age, Balou du Rouet is a trademark stallion of international esteem. His progeny combines the very best out of BW and Holstein.
Dalouba is a modern type of horse. She has a lot of blood and shows great scoope and good reflexes in the freejumping. We selected Kannan as stallion for her for many reasons. First of all he shows a pedigree full of major legends like Nimmerdor, Voltaire and Le Mexico. He might be a bit «oldfashioned» in his body, but Dalouba is longlegged and noble. Kannan is said to match with a lot of mares whilst adding canter, strength and a super mouth, he is known for working particularly well with blood type mares, just like Dalouba. Kannan has been the number one on WBSFH list for years, and his offspring are appreciated worldwide for their exceptional talent, great willingness, kind temperament and their ability to react. We think he will souit her perfect!
We feel that Dalouba has given us all we could hope for. We have got a long legd feminin foal in a modern body from Kannan. Kanouba is confident, curious and very friendly, and we love to work around her, she brings smiles to our face all the time!
The future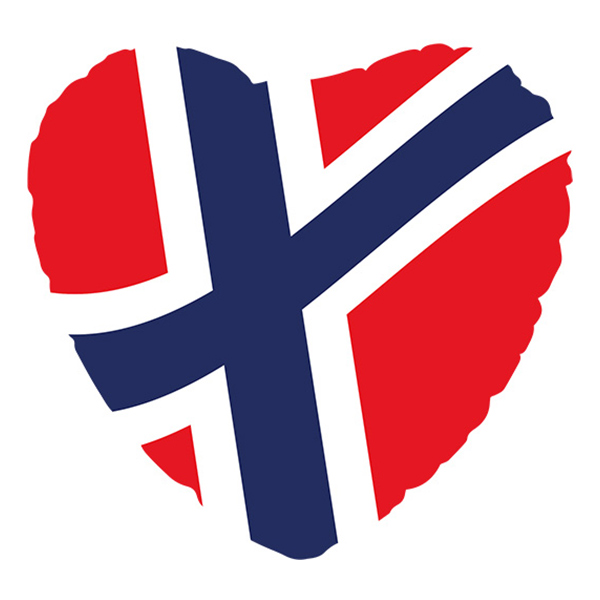 Im very happy to announce that both SD Dalouba and SD Kanouba is sold to the very ambitious riding family Høidal, from Hvaler, Norway. The Høidal family has 2 daughters riding on the highest level at their age, and has been teammembers for the national team in Norway for years. We are proud to sell horses with this quality to riders we know will educate and give them the best possible opportunities for the future!
We want to congratulate Liv, Geir, Mira and Ylva ( and Malkin for sure ) with the purchase, and wish them the best of luck for all future. We will be there, cheering,  when you enter the big arenas in some years!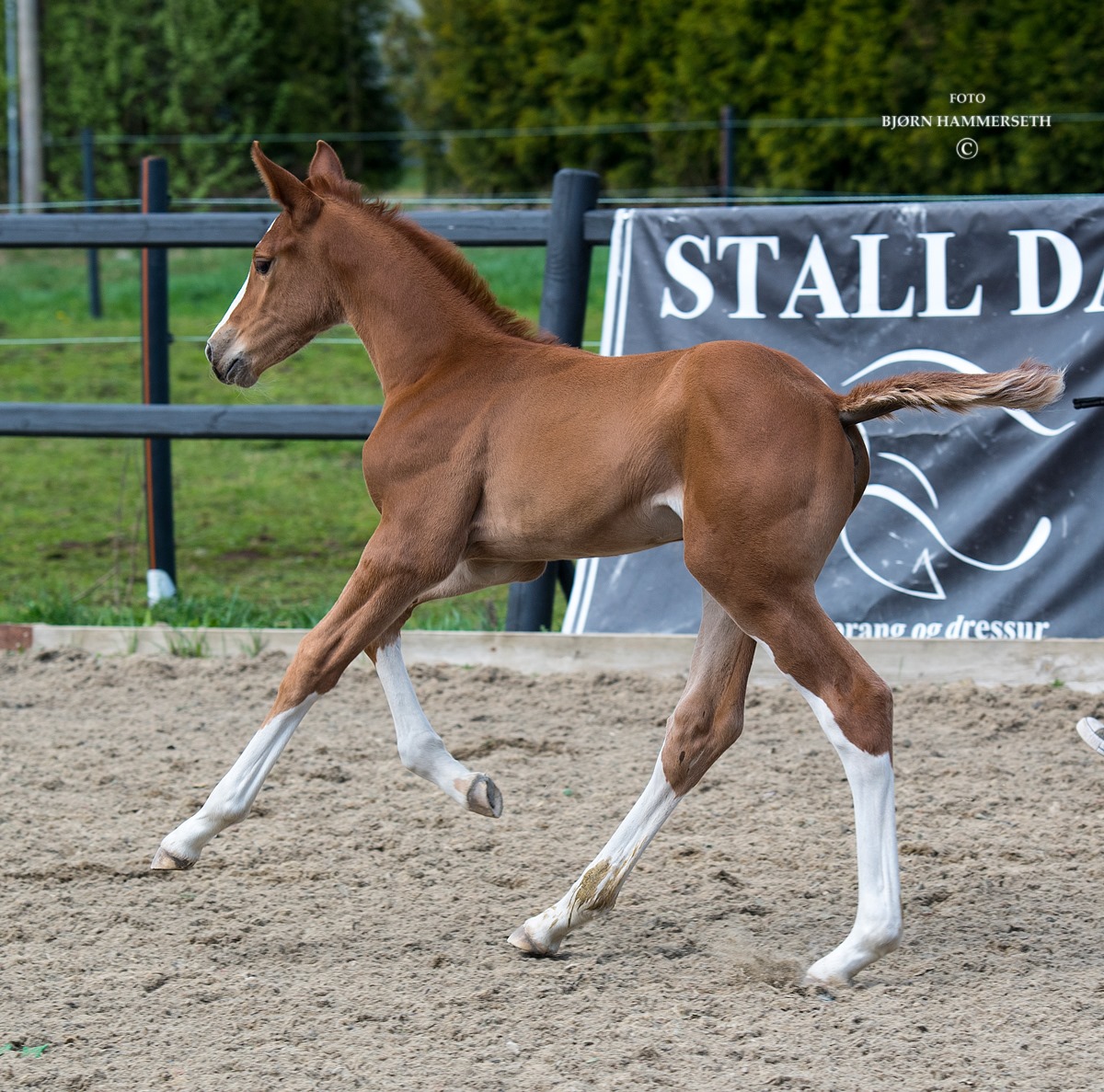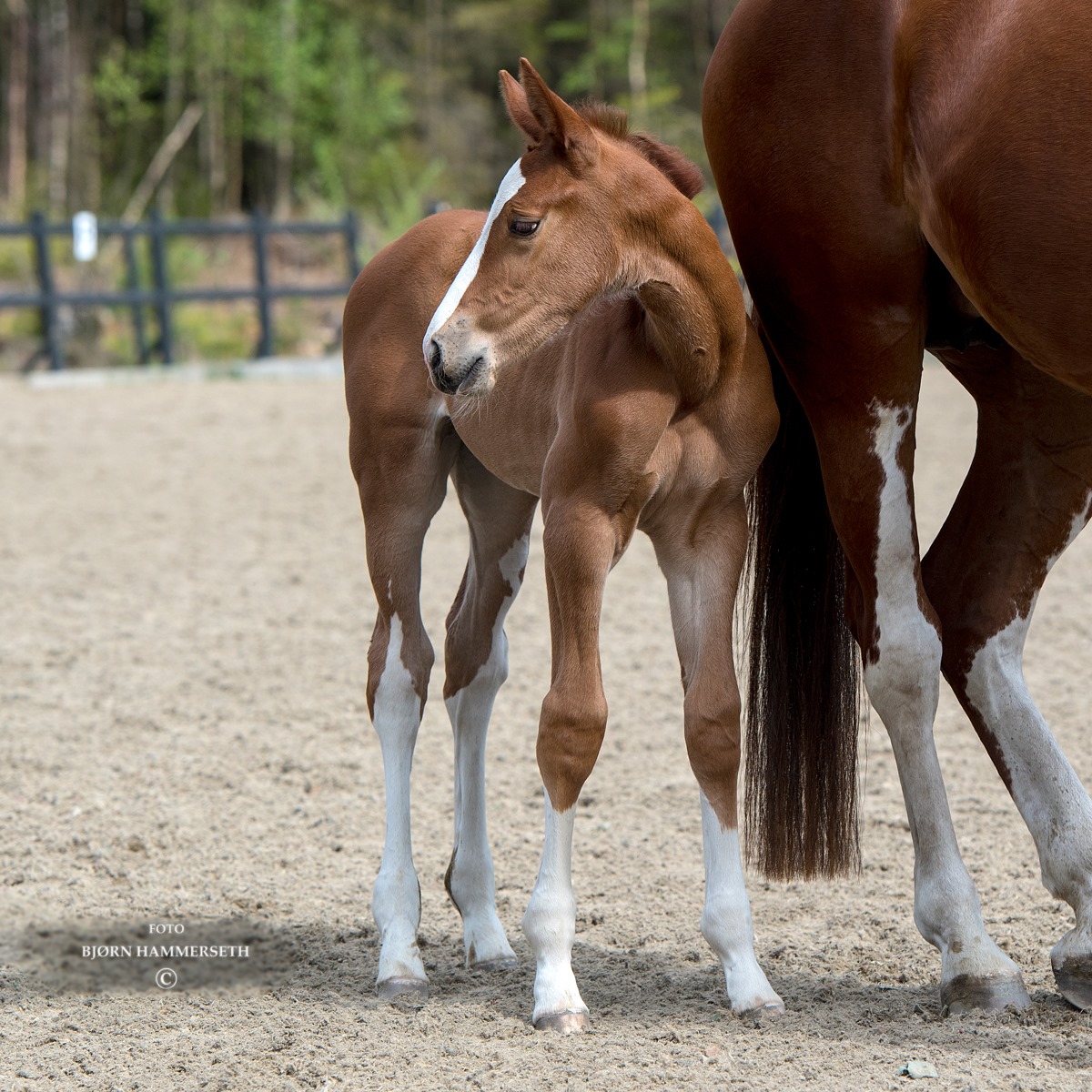 Look how friendly and trusty she is, a true dream to work around!