SD Dicera – born 01.06.18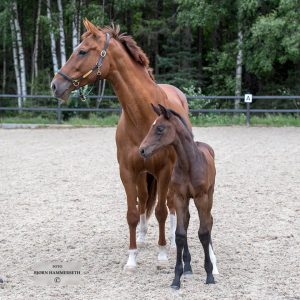 Cicero Van Paemel Z – Heartbreaker – Carthago Z
This beautiful feminin filly comes out of a very exciting combination, a linebreeding on one of the most successful stallions in breeding history, Carthago Z. Carthago himself is out of the fantastic standard Holsteiner bearer Capitol 1. He has about 86 sons licensed around the world and has participated at 2 Olympics with his rider Jos Lansink.
Mother:
SD Diceras mother Diamant van het Gevahof has all the way produced top top quality offsprings. Jericho, who is now 9 yr old, is one of them, others to mention is Mithras, owned by Lisen and Olympic silver medalist Peder Fredicson,  who now compeet in the 6 yr old classes. We also have a 3 yr old mare from her at home, who looks very promising, and a 5 yr old mare who will start her competition carrer now after one year with breeding. Diamant typical throws very good flexibility and good hindlegs. She has done 140 herself, and all of her offsprings seems to have plenty of capacity, good technique and strong minds. Diamants pedigree, Heartbreaker x Carthago has time after time shown to give world class horses. Among others we find Harley «preferent» VDL.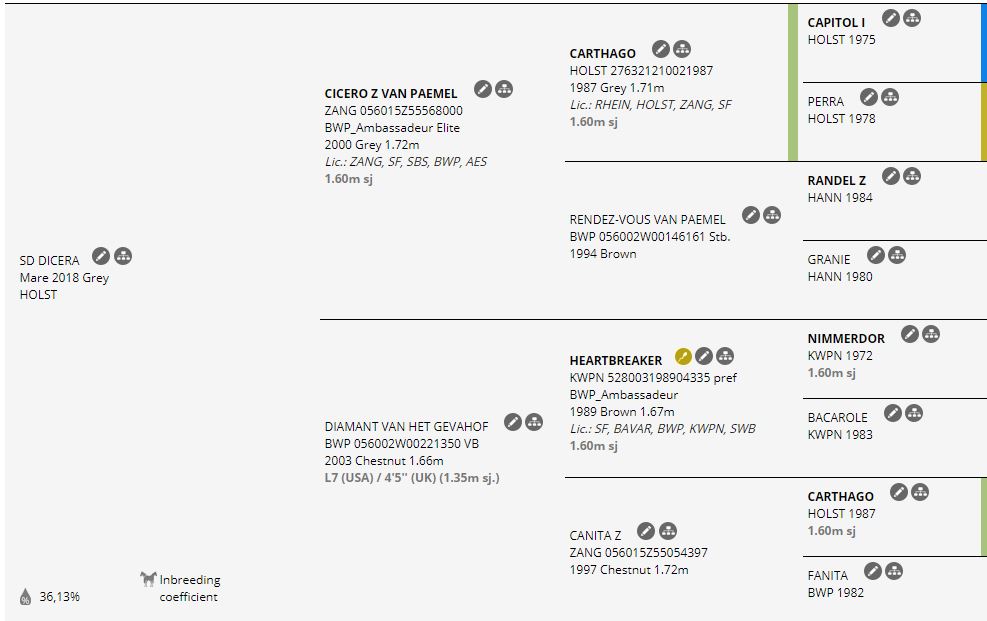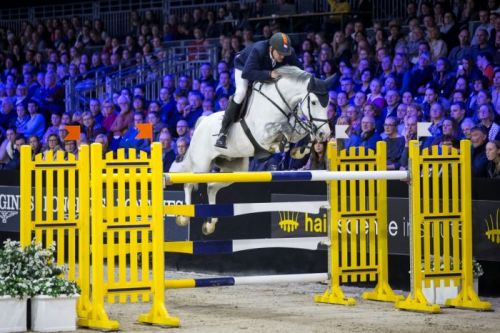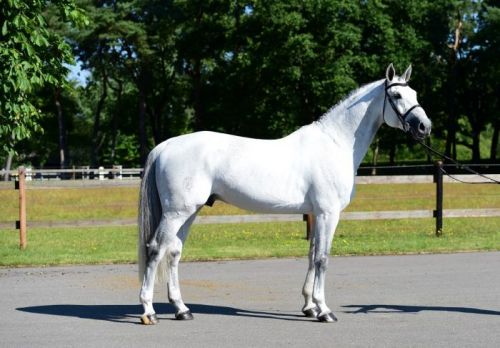 Father:
SD Dicera`s father is the world- wide amabassador Cicero Van Paemel Z. This fantastic stallion is known for providing hansome, pleasant and well moving foals, who later becomes phenamonal jumpers. He gives high rideability and has allready plenty of offsprings in the top showjumping sport, here amongst others Izzy by Picobello, Gautcho da Quinta and Fenia van Klapscheut.
Cicero made a lot of impression as a young horse under the saddle of Willem Meeus. Later on he was ridden by none other than Dirk Demeersman. Cicero, born in 2000, jumpd successful at Grand Prix level. He has won e.g. the six bar competition over 2m05 in Dublin, was 2nd in the Championat of Frankfurt became 2nd in a 1m55 class at the CSI Linz and gained a 3rd place in the Grand Prix of CSI Neeroeteren. He was also 6th at the Championat of Nörten-Hardenburg and 6th in San Patrignano. During CSI-W Mechelen 2009 Cicero became 7th in the qualification of the World Cup and ín the Rolex FEI World Cup! Then he gave a 5th place in Wiener Neustadt and Oldenburg, a 4th in La Coruña and a 3rd place in Ascona and a 1st place in a 1m45 class at CSN Vilvoorde. As icing on the cake they closed the year 2010 in Mechelen with a victory in the Sires of The World. After an unfortunate injury in La Baule, owner Luc Van Eeckhoudt and rider Dirk Demeersman, decided to put an end to Cicero's professional carreer, and he is now fulltime breeding at Zangersheide.
SD Dicera
Dicera is a beautiful feminin filly with excelent gaits. She stands correctly on her legs, has a very nice expression and a super presence. She combines super bloodlines with a good damline. Dicera is interessting both as future broodmare, but in first place as a sportmare. The combination with Cicero Z and a Heartbreaker mare is allready a proven mix, who has given several horses doing 145+.
SD Dicera is for sale to buyers who can develop her and offer her a good home. Please get in contact through email: smh@brick.no or whatsapp: 004741444148 for price info, videos etc.